The UIN Antasari contingent won the awards at the 6th BUAF (Photo:Humas/Yulida Rifani)
BANJARMASIN – The lively atmosphere of the participants closed The 6th BUAF (Borneo Undergraduate Academic Forum), Wednesday (07/09/2022) ), which was filled with the giving of 57 awards, took place at the Mastur Jahri Auditorium.
As the host, Antasari State Islamic University won 20 awards, both in the category of Best Panel Paper, Best Panel Group Presentation, Best Individual Panel Presentation, Most Contingent, Best Paper Overall Winner, and 2nd place Best Paper of the Best by Muhammad Hafidz Ilmi.
"This forum is very extraordinary and really appreciates undergraduates to be able to develop even better as writers in the future," said the student of the Islamic Guidance and Extension Study Program (Faculty of Da'wah and Communication Studies) when interviewed by Public Relations on the sidelines of the event.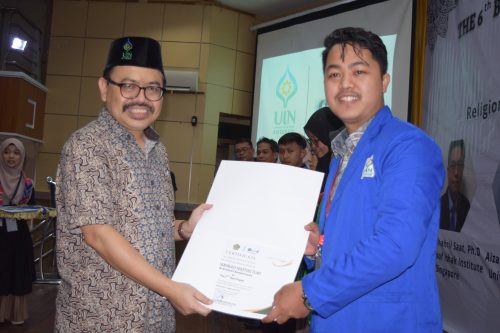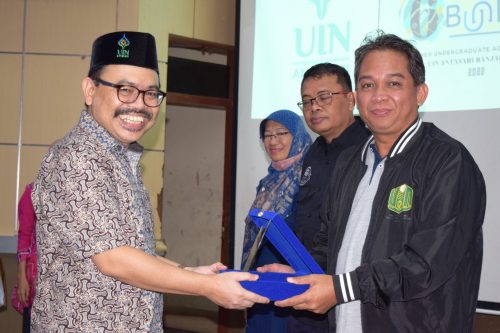 Then, awards were also given to the furthest participant from UIN Raden Mas Said Surakarta (Central Java) on behalf of Kiranda Okti Eka Putri.
The Rector was also proud of all the participants who participated, reaching 79 speakers, who also came from IAIN Pontianak and IAIN Palangkaraya.
For this reason he continues to encourage the younger generation to move forward and improve quality through various opportunities.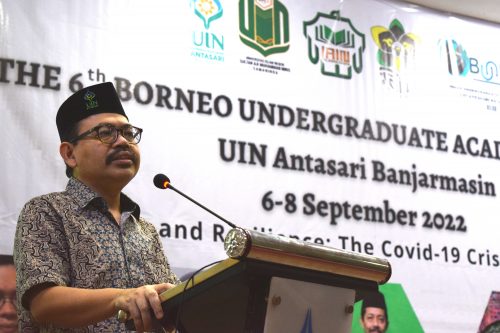 Next, the 7th BUAF will be held at IAIN Palangkaraya, which is welcomed with enthusiasm from the contingent from the neighboring province, to continue the success of the event held by UIN Antasari.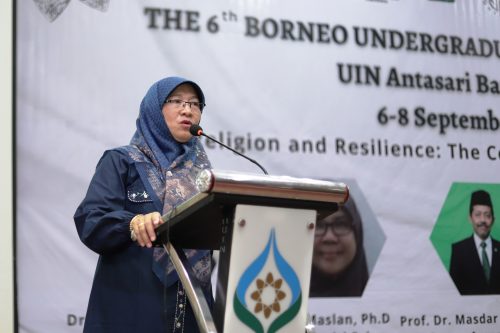 As is well known, this forum is held in rotation in all State Islamic Religious Universities in Kalimantan, with the initial idea of ​​a number of figures, including Prof. Dr. H. Mujiburrahman, MA, while still serving as Vice Rector for Student Affairs and Cooperation at IAIN Antasari in 2016.