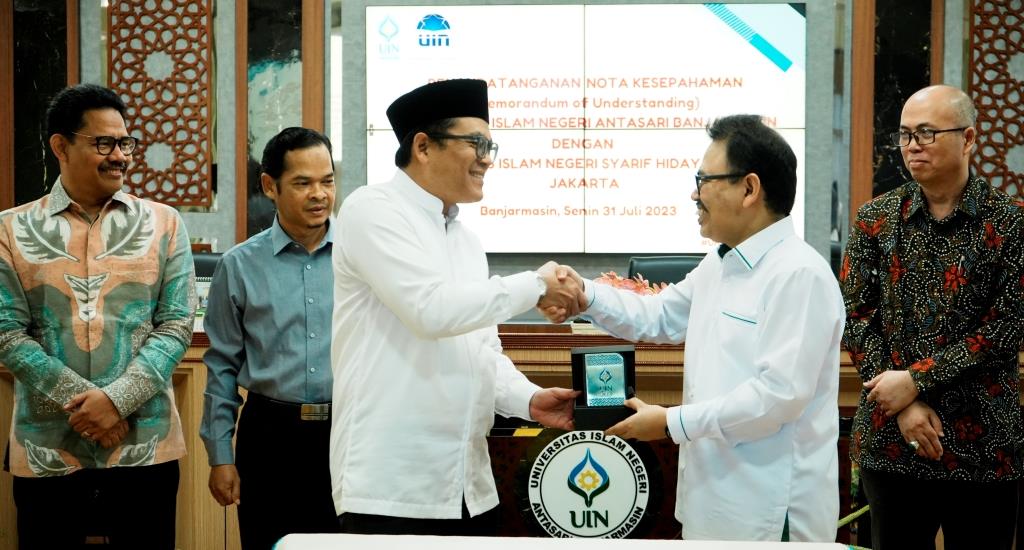 Recognizing the Excellence of UIN Antasari's Local Expertise, UIN Jakarta Establishes Collaboration
BANJARMASIN – Renowned as a reference point for Islamic higher education institutions across Indonesia, the State Islamic University Syarif Hidayatullah Jakarta remains grounded by acknowledging the strong emphasis on local expertise at UIN Antasari, paving the way for renewed collaboration.
This was finalized by the signing of a memorandum of understanding between the respective rectors on Monday (31/07/2023) at the Zafry Zamzam Hall, Rektorat Building, Campus 1 Banjarmasin."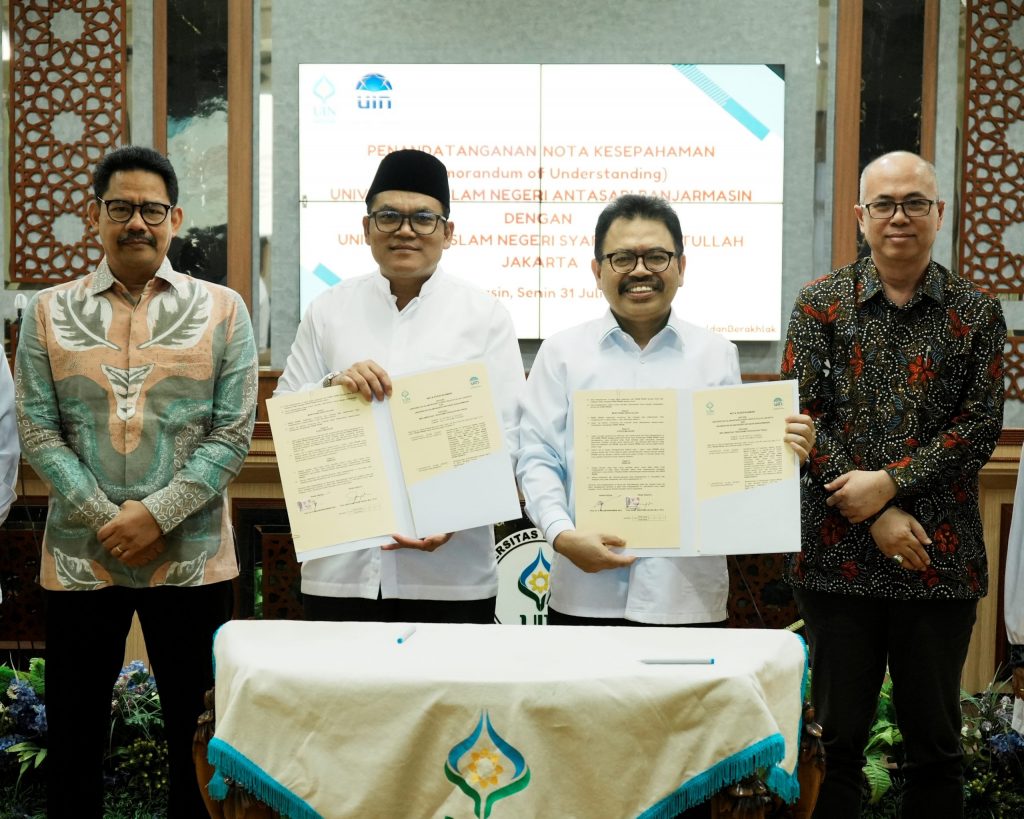 With this synergy, the Rector of UIN Jakarta, Prof. Asep Saepudin Jahar, M.A., Ph.D., is optimistic that it can further accelerate the recognition of the reputation of each university, including the quality of its faculty members.
"Through this collaboration, I want to emphasize how important it is for us in Jakarta to delve into the strong scholarly traditions here, including numerous studies on Sufism and religious traditions. These are aspects that we need to develop for the international community," he asserted while delivering his remarks.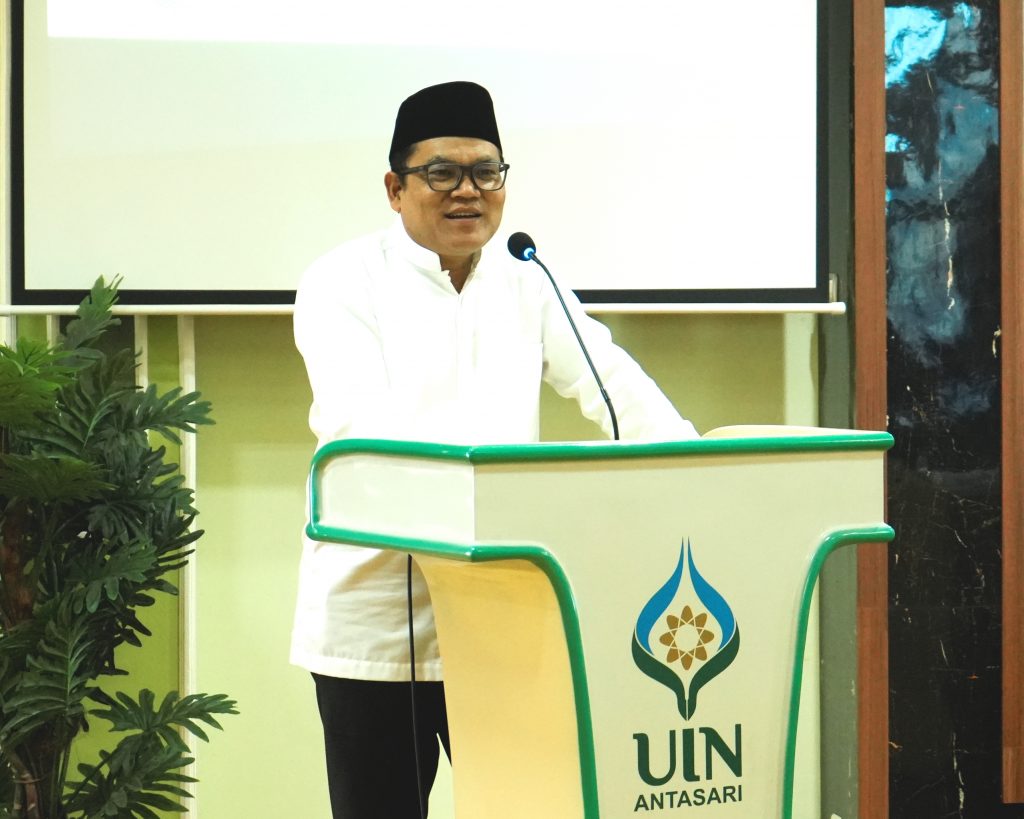 Meanwhile, Prof. Dr. H. Mujiburrahman, M.A., Rector of UIN Antasari Banjarmasin, expressed his delight at the attendance of this event, especially since the attending guests were old acquaintances from his time as Rector when he pursued the faculty development program in Jakarta.
"That's why I'm very happy today to be able to meet friends who shared the same struggle in the past, and today we reunite with the purpose of collaboration, to drive the implementation of the three pillars of higher education in this institution to work and progress even better," stated the graduate of S-3 from Utrecht University in the Netherlands during his address.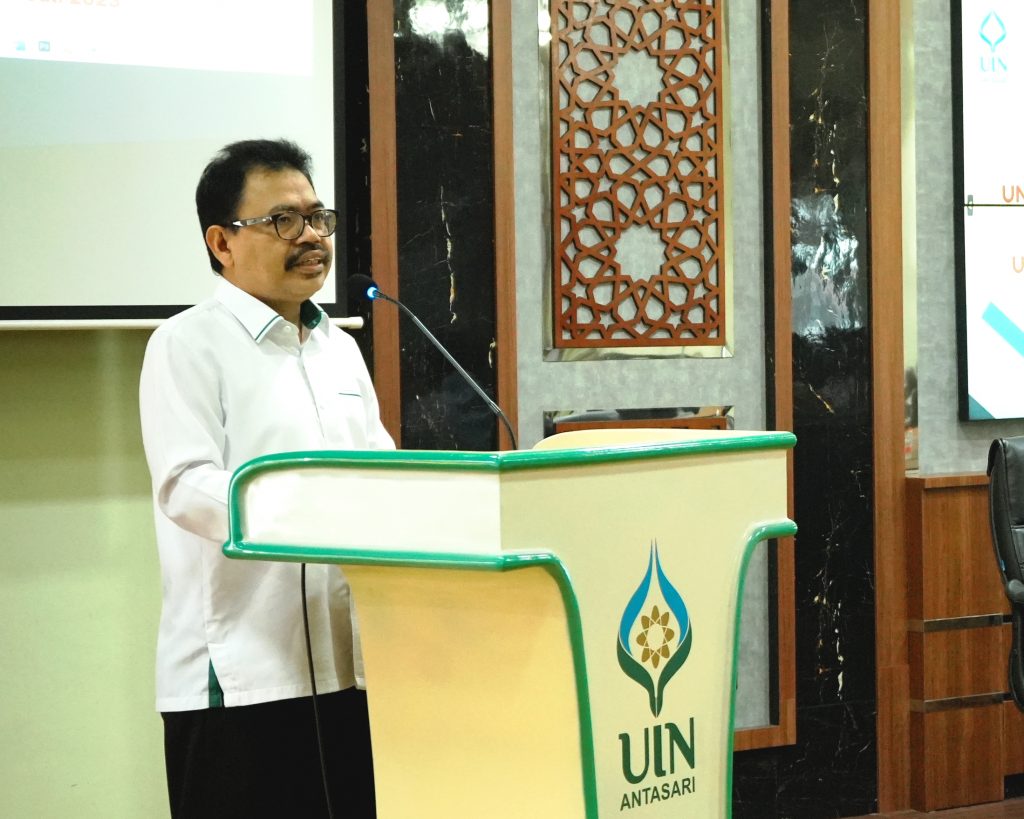 There were several UIN Jakarta officials who were present in Banjarmasin, including the Director of the Graduate School, Prof. Dr. Zulkifli, M.A., and the Vice Director of the Graduate School, Dr. Yusuf Rahman, M.A.