On Thursday (2018-11-15) – Opening Ceremony of the annual event of International Events 2018 of UIN Antasari Banjarmasin was held on Tuesday, November 13th, 2018. The 4th year of the event was officially opened by UIN Antasari's Vice Rector for Student Affairs and Cooperation, Dr. Hj. Nida Mufidah, M.Pd., at the Mastur Jahri Auditorium. "Our theme for this year is" Let 's Color The World ", this theme was chosen to present the diversity of the nations and cultures of the world in the form of brotherhood and peace," as the chief of event organizer, Yulia Fernandita said.
The 2018 International Events series are the International Cultural Festival Parade, English Competitions for South Kalimantan for High School / equivalent students, Alumni Gathering of English Education Department, Bazaar for English Education students, and Talkshow. These series of event will be held from November 13th to November 16th 2018 at UIN Antasari Banjarmasin.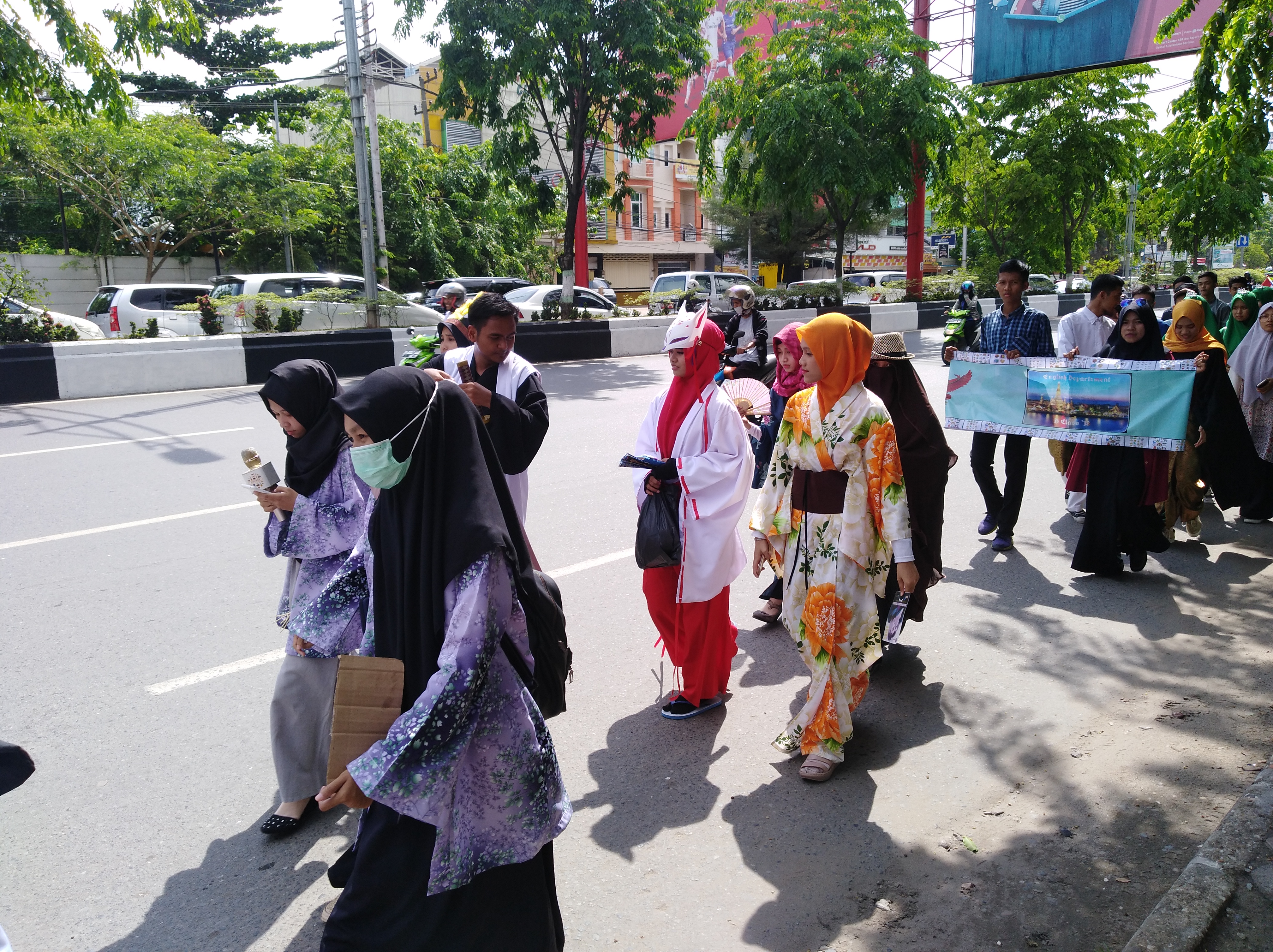 The International Cultural Festival (ICF) was attended by all English Education students from academic year of 2016 up to batch 2018. Each class gets 1 country to represent which originates from various continents. The ICF was marked by the commencement of a parade around the road of A.Yani KM 4,5 and continued with cultural performances at the Mastur Jahri Auditorium.
For English Competitions, ESA Antasari held 2 new competitions this year, namely Pecha Kucha Presentation and Scrabble in addition to English Debate, Storytelling, Singing Contest, Spelling Bee and English First Rank. The overall competitions were attended by 147 participants from a total of 24 high schools / equivalent. The judges from all the activities were taken from English Education lecturers and alumni who were competent in their fields.
International Events 2018 is expected to be able to provide cross-cultural understanding especially in Cross Cultural Understanding courses for students of English Education and encourage the competitive spirit of young people in mastering English.