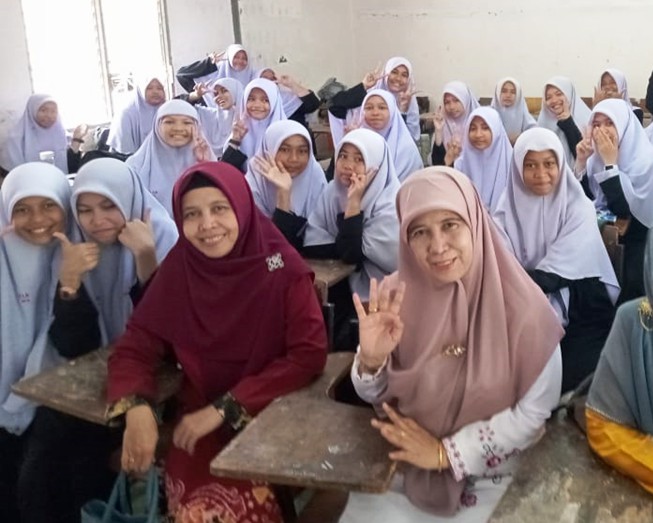 To Thailand's Yala Province, 7 Leaders from UIN Antasari Attended The Farewell Event for 12 International Community Service Program (KKN) Students in 2023
MUEANG YALA – A day after the visit to the Consulate of the Republic of Indonesia in Songkhla, Thailand, the UIN Antasari delegation visited Ma'had Al Bi'that Addiniah and Al Irsyad lil-Banat Yala. On Thursday (27/07), many activities were held at these two venues throughout the course of two days.
The activities commenced in the morning, with the delegation split into two groups. The first group, led by Vice Rector for General Administration, Planning, and Finance Dr. H. Akhmad Sagir, M.Ag., accompanied by the Dean of the Faculty of Tarbiyah and Teacher Training Dr. H. Hamdan, M.Pd., and the Head of the Research and Community Service Institute Dr. Muhammad Zainal Abidin, M.Ag..
All three attended the farewell event for the International Community Service Program (KKN) students, who had been engaged in service for nearly a month at Ma'had Al Irsyad.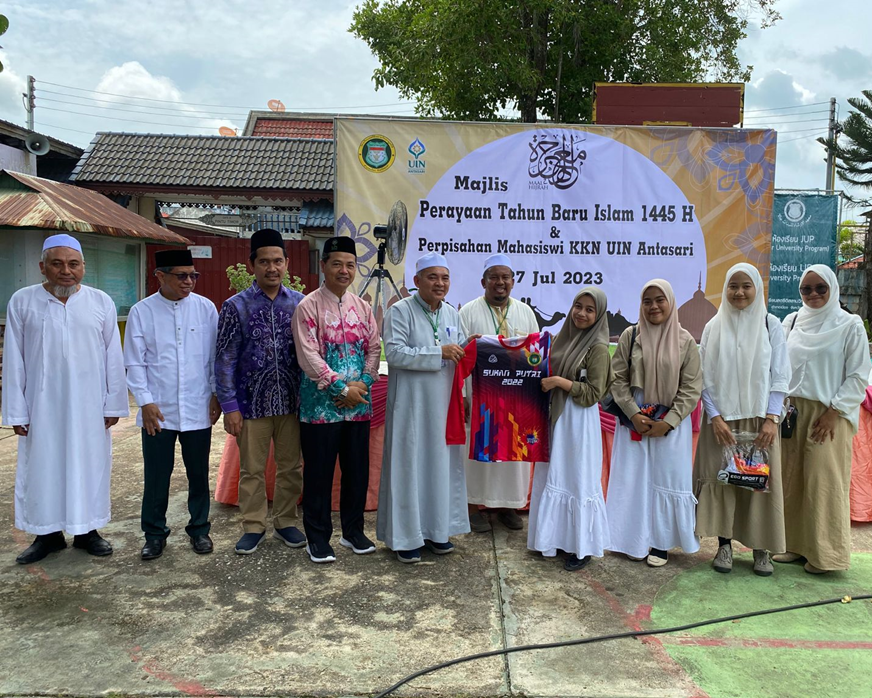 This activity was also held in conjunction with the celebration of the Islamic New Year 1445 H, where guests from Indonesia were invited to be speakers in a dialogue event with the theme "Hijrah for the Better.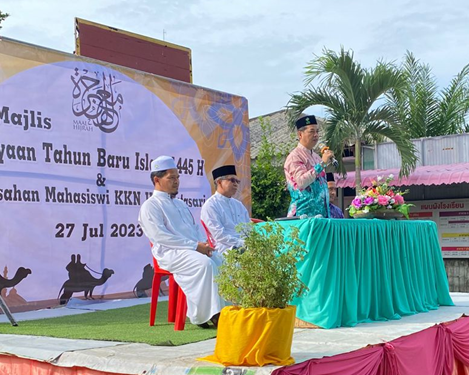 The farewell event for international community service program (KKN) students at Ma'had Al Bi'that Addiniah was attended by Dr. Hj. Nida Mufidah, M.Pd. (Vice Rector for Academic and Institutional Affairs), Dr. Hj. Amelia Rahmaniah, M.H. (Dean of the Faculty of Sharia), Siti Muflichah, M.Ag., M.Ed., Ph.D. (Coordinator of Publishing Center for Journals, and Intellectual Property Right), Nani Hizriani, M.A. (Coordinator of Cooperation and International Affairs), as well as two students named Yenni Sanruri and Kesya Fitriah Azizah.
The event proceeded solemnly and emotionally. Thousands of students, along with the leaders of the institute and the teaching council, attended. There were several performances showcased, both by university students and school students.
Dr. Hj. Nida Mufidah, M.Pd., in her address, conveyed that the opportunity provided to UIN Antasari students to participate in the Community Service Program (KKN) in Yala, Thailand, was an invaluable experience.
"And it is hoped that this collaboration will continue," she said.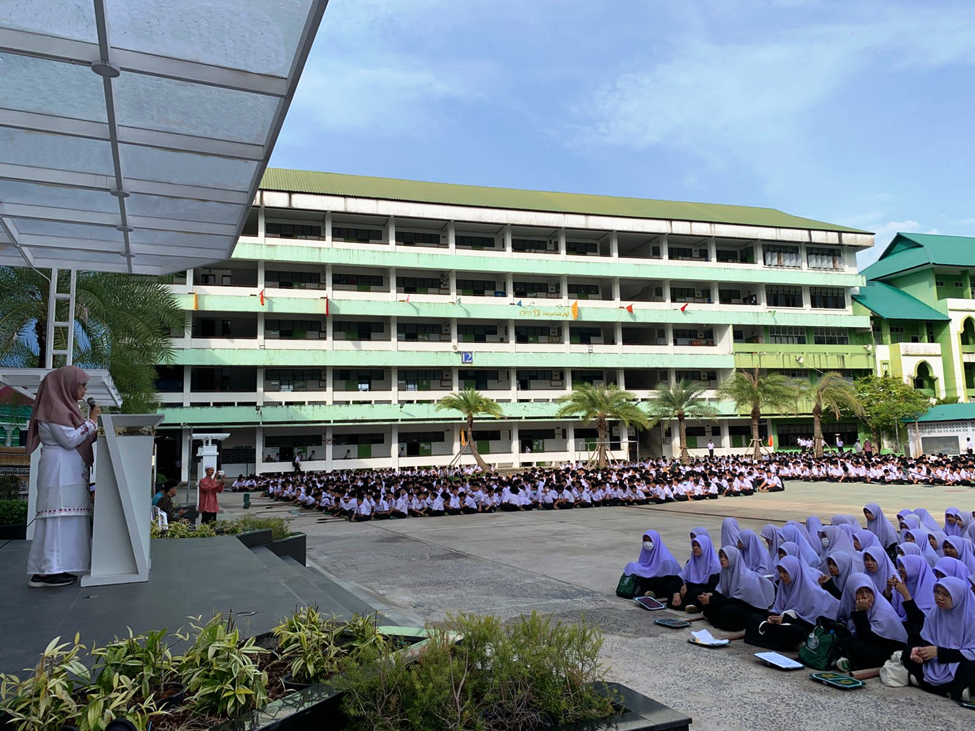 The event continued with a fellowship session with the Al Ma'had Al Bi'that Addiniah Foundation's leaders and teaching council.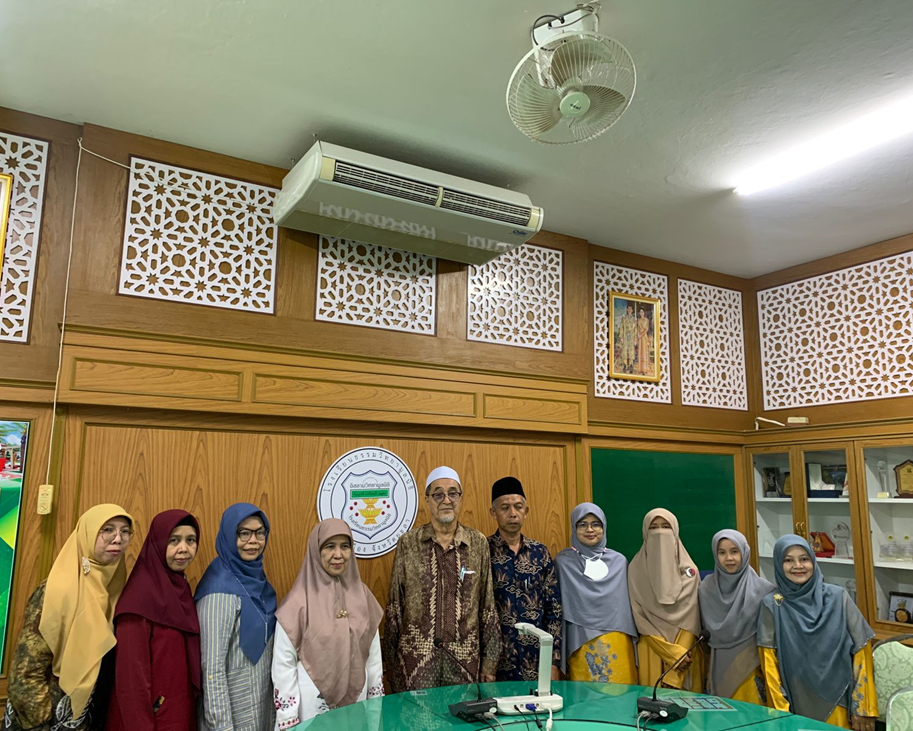 In addition, the lecturers and students from UIN Antasari who were in Yala also had the opportunity to engage in community service activities at both institutions. They provided materials on Women's Jurisprudence, Indonesian for Speakers of Other Languages (BIPA), and English for Fun.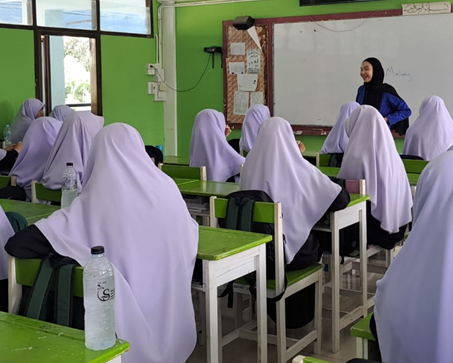 The students were greeted with enthusiasm. They showed a keen interest in learning about the culture and Indonesian language, and were highly motivated to continue their education to higher levels, especially in Indonesia.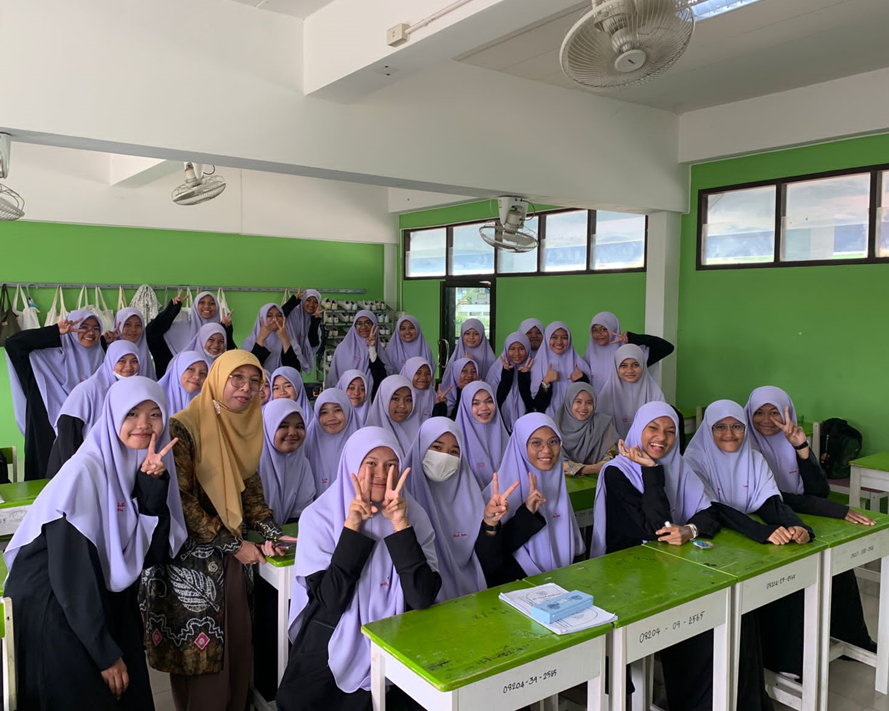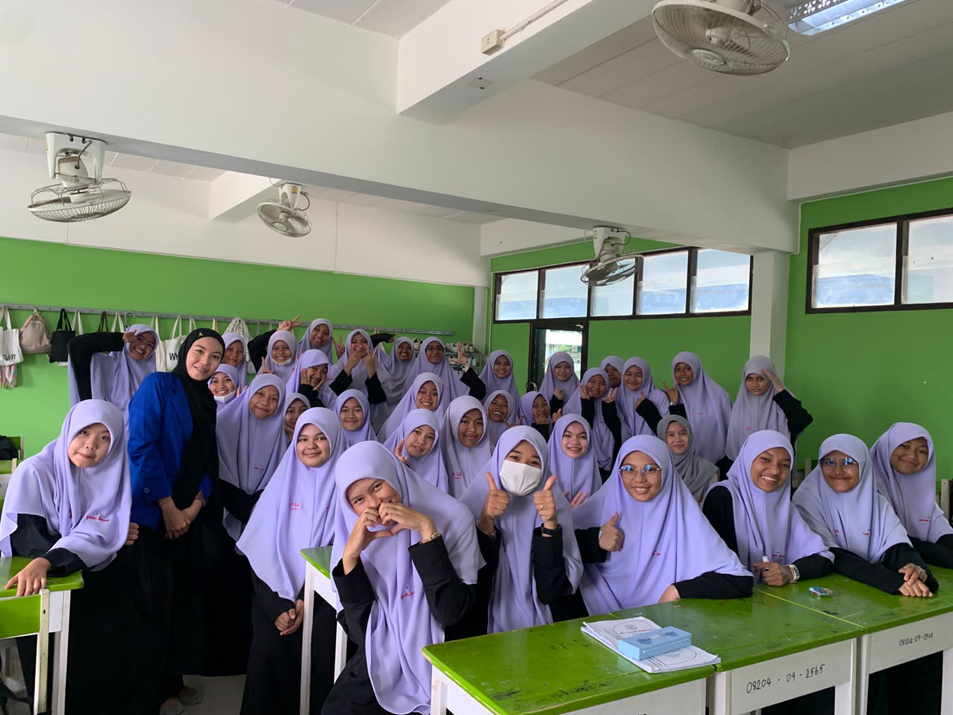 Prior to this series of activities, the UIN Antasari delegation also participated in The 4th International Conference on Islam Development and Social Harmony in Southeast Asia (ICDIS), organized by the Academy of Islamic and Arabic Studies, Princess of Naradhiwas University (PNU), in Narathiwat Province.
(Report by Nani Hizriani, M.A., Coordinator of Cooperation and International Affairs)